"After using Este Medical Group for previous treatments i was confident to chose Este Training Academy to challenge myself with building a pathway to aesthetic. Having no previous background in this area. Kevin was kind enough to guide me through the goal I set. Starting off with the advanced level 4 laser. I couldn't thank Gemma and Jess enough for being genuinely amazing trainers. The support is continued even after finishing the course. I was impressed with the structure, professionalism, guidance and quality of information given both in practical and theory. Definitely will be coming back to take on other courses."
"Been wanting to find a company I feel I could trust for some time as there are at least 3 courses I'm interested in doing over the next 12 months.

I've just completed the Advanced Botox and Filler course and despite there being a fair bit of reading for the home study materials (which is not my strong point) the 2 days practical was brilliant.

Gemma was an excellent teacher and very thorough in her explanation. I feel confident about treating and injecting my clients and the offer of a refresher if I need it at no cost is reassuring. To be fair the whole team at Este Academy have been really attentive."
"Just completed Laser Level 4 training course with Este Medical Training Academy. Gemma and Jess were fantastic! Both are so knowledgeable, kind, humble and explain everything very well. They made sure that we understood everything and ensured that we were confident in what we did. No doubt they both are an great asset to Este Medical. Thanks to them both I am now a qualified laser therapist. Will definitely consider future training courses with Estee Medical 👍🏼"
"I thoroughly enjoyed the Laser Level 4 course I did with Este Medical. Jess is a really good trainer and a friendly, down to earth individual. As the head trainer she made me feel confident in what I was doing and answered all my questions. Gemma and Jess are an asset to Este Medical and I cant wait to do more courses with them.

I have to say that I was super impressed with the teaching skills and the communication I received from Este and I cannot recommended them enough. I have also made some incredible friends and I'm excited to see what the future holds."
"I have just completed my Laser Level 4 with Este Training Academy and I wanted to give my feedback about how it went.

Firstly, as a Beauty therapist I have been on several courses with other companies and I came open minded about what to expect with Este.

I have to say from the minute I arrived I was impressed about how organised it was, and I could tell my trainers Gemma and Jess were experienced, knowledgeable and genuinely keen to make this this a valuable time for us students. I was also very happy with the class size not being too big, so we got plenty of one-to-one time and time practicing on the lasers with the models. This was really enjoyable.

I felt the course was comprehensive and informative and the bonus was I did make new friends with the other students all on my course. I have already booked to do another training session, the Advanced Facials and I think I'll be doing more in the future when funds permit."
"I was so impressed with the quality of the training delivered by Este Training Academy I decided to undertake all the courses that they had to offer. The Course Co-Ordinator and Trainer were very thorough and went above and beyond to support me in my training as well as continue to provide guidance and support afterwards also. As a result given me the confidence to develop my skills within the field of aesthetics"
"I attended the course for advanced botox and filler with Este training academy. I am thoroughly impressed with the overall experience. I had been looking at courses for a while and came across Este training academy on social media. I contacted Kevin who was extremely kind, helpful and informative unfortunately unlike other companies I had contacted, I was sold! I attended the course with a lovely bunch of girls from all backgrounds. Gemma, the head trainer was such a lovely person, she taught us all things injectables and bought with her a wealth of knowledge which she happily passed on throughout the course. I have even contacted her after the course and she is so helpful. I am so happy I decided to train with Este, I am excited to get started in this new industry and will be speaking with Kevin to get onto the other courses they offer very soon!"
"From enquiring about the course through to completion this has been a smooth process. I spoke to Gemma and Kevin a couple of times before signing up for the course and was reassured that it was the qualification that I needed to get my career in aesthetics started. The pre-course material was sent out promptly, and gave me adequate time to prepare for the taught content. Gemma even made contact before I was due to go onsite to make sure everything was okay. The course itself was over 2 days and was very well structured. Theory in the am, followed by live models in the afternoon. There was a good exposure to all procedures. Gemma was also kind enough to share documents that will help me on my way to start my business, this is invaluable. It is very clear that Gemma is an expert in this area, her passion shines through and she is an asset to Este Training Academy. Thank you."
"Just completed a brilliant 2 day Botox and fillers, foundation and advanced training course at ESTE Medical Group, training academy. Gemma our very professional and highly skilled trainer was absolutely brilliant! She spent time explaining each procedure to us in detail, and supported us with gaining hands on experience. We were in very good hands with Gemma as our teacher and mentor not only during our training but with the invaluable support she will continue to provide for our future practice. Gemma was very encouraging and supportive throughout our training, trying to get the best out of us as practitioners. Gemma is a credit to the ESTE group. Thank you ❤️"
"I had a training course at Este Academy (Birmingham branch ) , a well qualified team , starting from Mr Kevin who was very patient answering all my enquiries , helped me with my application , I faced a few obstacles with my certificate and the insurance and he kindly helped me even after work time hours.The course was very informative and well organized covered all aspects of practice from the techniques up to the complications and how to deal with it.
People are divided in a small number groups so you have a good chance to practice on each single models.Miss Gemma is a qualified trainer she was able to deliver the course in a very smooth and creative way and although it was a 7hr's daily course but it was not boring at all.
she was very helpful and even she offered us her help if needed any time in the future .
for sure I will be coming for the other asthetic courses that they offer ,I had a very pleasant experience ,thank you again 🙂
Este Academy is definitely what you need to start your career as an asthetician."
Our training courses are all CPD approved and give appropriate theory and practical injecting experience, required to become a safe and competent injector. Successful delegates will receive an insurer approved certificate.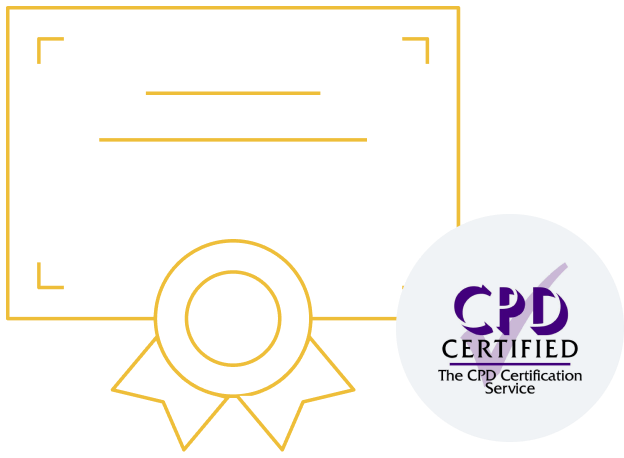 All courses are CPD approved and successful delegates receive an Insurer-Approved Certificate of Attendance